ohhhh I am soooo excited about this!!!! it's the latest issue of the GCD Studios "The Paper Cut"!!!! This is also the first issue that I have something in the issue.
You can check it out here: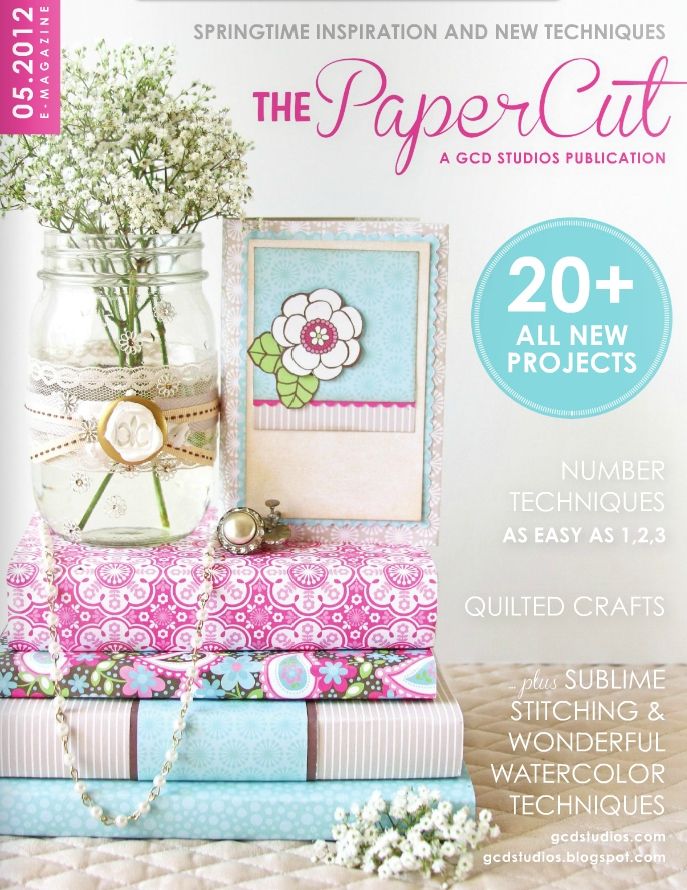 Also if you go over and check it out and comment you can be entered to win the
Sweet Tooth collection
. So make sure you head over and post a comment
HERE
.
Here is the page that I have in the magazine.. it's all about the patterns of quilts, which I just LOVE and how you can used them as inspiration on your layouts, cards, or projects...
I used the
Oh Happy Day line
from Heidi which is SOOO cute, and I can't say enough wonderful things about!!!!
Using some fussy cutting and pop dots to make some embellies from the patterned paper itself:
The chevron clouds and little birdies just make me smile:
I also used my machine sewing on the layout. I figured since you are using a quilt pattern... well, then you gotta bust out the sewing machine and sew on your project. And I LOVE my machine too, I'll use any excuse to bring it out:
Thanks sooo much for stopping by, and I totally recommend check out the issue, it is JAMMED packed with LOTS of wonderful ideas and inspiration.